Filter by Topic
All

Payments

Order Related

Delivery

Refund Policy

SKC Rewards
Need Help?
If you have any concerns that require immediate assistance, please don't hesitate to reach out to us via WhatsApp.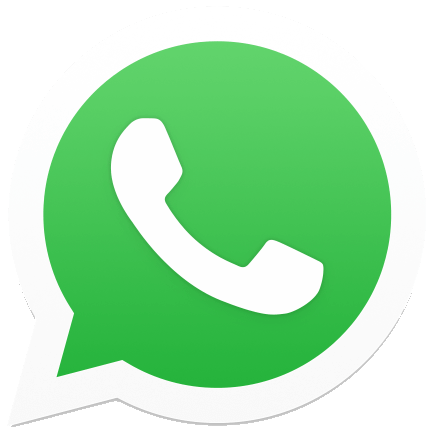 WhatsApp Us
Payments
What payment methods are accepted?
We offer bank transfer or payment options such as Paynow / PayLah! / Google Pay.
Why isn't payment required on the checkout page?
Payment is not required during checkout as there may be changes to your order or certain fruits may not be available due to seasonal availability or unforeseen circumstances.

We will inform you of any changes and provide suitable alternatives through WhatsApp or SMS on the actual day of delivery to confirm your order and provide payment details. This allows us to ensure the accuracy of your order and prepare it for delivery before processing payment.
Order Related
Why am I stuck on the checkout page?
There could be a few reasons why you are encountering an error during the checkout process. Here are some possible reasons

1) You may not have met the minimum order amount of $55 for islandwide delivery.  Please ensure that your cart total meets the minimum requirement.
2) All required fields must be filled up and cannot be left blank. Please ensure that you have filled in all the necessary information accurately.

If you are still experiencing issues during checkout, please contact our customer support for further assistance. We apologise for any inconvenience and strive to ensure a smooth and seamless checkout process for our valued customers.
How do I know if my order is confirmed?
You will receive an SMS confirmation after checking out, indicating that your order has been received. This will serve as a confirmation that your order has been successfully processed.
Will I receive an invoice for my order?
Yes, an e-invoice will be sent to the phone number and email address you provided when placing your order. Additionally, you can log in to your account and view the invoice under the "My Orders" section. This allows you to easily access and keep track of your invoice for your reference and record-keeping purposes.
Why are there changes made to my order?
There are a few circumstances that could lead to changes being made to your fruit order. For example, sometimes items may be out of stock, or the fruit may not be suitable for sale due to quality issues.

If this happens, we will always contact you to confirm whether you would like to switch to another fruit or have the item removed from your invoice. We appreciate your understanding and will always strive to provide you with the optimum freshness and top-notch quality fruits available.
Can I change or cancel my order?
If you wish to purchase additional fruits or make changes to the items in your order. Please contact our customer service at 8833 3676 at the earliest, preferably before the scheduled delivery date. We will be happy to assist you with any modifications or additions to your order.

However, please note that once our driver has commenced the delivery, we will be unable to accommodate an cancellations or modifications to the order. We are thankful for your understanding.
How are your fruits kept fresh?
We want to assure you that we are deeply committed in providing you with high-quality produce. Our process starts with global sourcing to procure the freshest fruits available, and we handpick premium, safety-certified Grade A fruits from around the world. To maintain their freshness, our fruits are replenished twice a day and stored for no more than a day.

Prior to delivery, our professionally trained and experienced staff meticulously inspects the fruit quality to meet our rigorous strict standards for freshness, quality, and safety at our facility. As seasoned professionals in the fruit industry, we take pride in our expertise in handpicking fruits at the optimal stage of ripeness to ensure the best taste and quality for our customers.

For example, we prefer to select female oranges over male oranges as they are known to be sweeter and juicier. This allows us to offer a diverse range of fruits with varying levels of sweetness and ripeness, catering to different customer preferences. Our experienced staffs works diligently to ensure that our customers receive the freshest, tastiest and highest quality fruits and vegetables possible. We are dedicated to delivering 100% satisfaction and standing behind our guarantee of freshness for all of our products.
Why do fruit prices vary on days?
The price of fruits can fluctuate based on factors such as supply, demand, and seasonality. For instance, if a particular fruit is in high demand and there is limited supply. the price may go up. On the other hand, if there is an oversupply of a fruit, the price may decrease. Moreover, certain fruits may be more expensive during certain seasons due to their availability or transportation costs.

We strive to provide the best prices possible for our customers, and in some cases, we may do our best to absorb any increased costs if the same item is still available despite a price increase. Our ultimate goal is to offer affordable fresh fruits while keeping our prices competitive for you.
Can I request a specific fruit ripeness level, like ripe, unripe, or semi-ripe?
Absolutely! We value your preferences and strive to provide the best possible service. You can specify the ripeness level of the fruits you want to order by including a note on the checkout page. Whether you prefer ripe, unripe, or semi-ripe fruits. We are here to accommodate your specific requests and ensure your satisfaction with our produce.
Delivery
What are your delivery schedule and availability
We offer delivery services everyday including holidays. Orders placed before 12 a.m. can be scheduled for next-day delivery, subject to availability of delivery dates.
What happens if I am not available to receive my delivery?
If you won't be available at home during the designated delivery time, our committed delivery team will try to reach you via your registered phone number. If direct communication isn't possible, they will leave your groceries in a secure location.

However, please note that we cannot be held responsible for any lost or damaged items after the delivery is marked as complete. We strongly recommend that you promptly check your order upon delivery to ensure that all items have arrived safely and are in good condition.
Is there an additional charge for deliveries to restricted area addresses in Singapore?
Yes, there is an additional surcharge of $29 for deliveries to addresses located within restricted areas in Singapore.
However, please note that deliveries to Sentosa and hospitals are exempt from this surcharge. If you have any questions about whether your specific address falls within the restricted area category, please don't hesitate to reach out to us at 88333676
At Skcfruits, we have implemented this surcharge to account for the unique logistical challenges and increased costs associated with delivering to restricted areas. These areas may have limited accessibility and require special handling, which necessitates the surcharge.
Refund Policy
What should I do if I receive spoiled fruits?
If you are dissatisfied with the quality of the fruits you receive or if you receive incorrect or damaged items, please reach out to us via WhatsApp at 88333676. We will be happy to assist you in initiating a return or refund request.
What is your return and refund policy?
Our return and refund policy applies within 3 days of delivery, with eligibility determined on a case-by-case basis. To request a refund or exchange, kindly follow the steps below. Our team will review your case and provide an appropriate resolution.
How to file for an exchange or refund?
If you are dissatisfied with the quality of the fruits and would like to request a refund or exchange, please follow the steps below:

1) Contact our customer service team at 88333676 and provide your order details and reason for refund or exchange.

2) Our team will review your request and may require additional information, such as clear photos of the item or proof of purchase.

3) Once approved, we will provide further instructions, which may include returning the item or selecting a replacement.

You will be notified via email or phone with the resolution details after the refund or exchange is processed.

Our goal is to provide excellent customer service and ensure a smooth and timely process. If you have questions or concerns, please
SKC Rewards
How do I redeem my SKC Rewards points?
To earn SKC Rewards points, you need to create an account on our website and place an order. For every $1 spent, you will earn 1 point. Points will be credited to your account once your order is fulfilled.
Points needed to redeem a reward?
You can redeem a reward with a minimum of 50 points, which is equivalent to $1 off your next purchase. The maximum number of points that can be redeemed per order is 500.
How to apply earned points to my order?
To redeem your points, simply select the option to use your points during checkout. The discount will be applied to your total.
Can I combine my points with other discounts or promotions?
Skc Rewards points cannot be combined with other discounts or promotions. Only one discount or promotion can be applied per order.
Do SKC Rewards points expire?
No, SKC Rewards points do not expire, so you can use them whenever you want to redeem a reward. However, if your account is inactive for a period of 12 months, your points may be forfeited.
How does refer-a-friend program work?
Simply refer a friend to our platform by sharing your unique referral link with them. Once they make their first purchase using your referral link, both you and your friend will receive a $6 credit.
How do I get my unique referral link?
To get your unique referral link, simply log in to your account and navigate to the "Refer your Friends" section. Your unique referral link will be displayed there.
Any limit to how many friends I can refer?
No, there is no limit to how many friends you can refer. However, the refer-a-friend program is only applicable to referrals with different addresses.

To qualify for the program, the referred friend must be a new customer who has never made a purchase with Skcfruits before, and must make a purchase of $55 or more using the unique referral link provided by the referrer.

Referral rewards cannot be combined with any other offers, promotions, or discounts. Skcfruits reserves the right to change, modify, or cancel the refer-a-friend program at any time without prior notice. The program is intended for genuine referrals, and we reserves the right to disqualify any participant for suspected fraud, abuse, or other violations of the program rules.